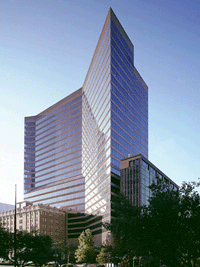 Bavarian Professional Tax Service, Inc. was founded on October 25, 2012. The firm specializes in providing tax preparation services to individuals and business entities with a focus on accuracy, and comprehensive tax planning. We are confident that our dedication to customer service, tax expertise, and competitive pricing will make us a leading tax preparation company in the Greater New Orleans area.
Federal and State Taxing Authorities have become increasingly more diligent in their reviews and audits of tax returns. Therefore, it is important to have your tax returns prepared correctly and accurately. Our goal is to do just that for our clients.
Our Office is located in the Poydras Plaza highrise, in the Downtown District of New Orleans, Louisiana.
We look forward to discussing how we can assist you with your tax preparation needs.